Today's excellent Deal of the Day from Amazon sees £221 knocked off the previous price of this superb 50-inch 4K Philips Ambilight TV deal. 
As you can see on the image above, Ambilight TVs are doing something very different from other TVs out there today. Ambilight refers to the ambient lighting emitted from the sides and top of the TV to push the power of its visuals beyond the border bezels of the screen.
See all the Amazon Spring Sale deals here
Game of Thrones season 8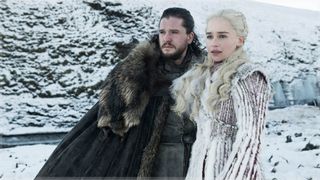 The Spring sales may well be here, but Winter is Coming much sooner! Find out how to watch Game of Thrones online. 
These aren't randomly coloured lights though, they actually mimic the onscreen action. So your films, TV shows, sporting events and gaming content really fill the room as the light reflects off nearby surfaces. You can also lock down a specific colour if you prefer (a dimmed dark blue works great for horror films for example).
This 2018 model is packed with high-end tech on the inside too with a 4K HDR Plus panel supported by the P5 Perfect Picture Engine. You'll also find this Android-powered TV has Google Assistant built in, making it smarter than most TV as you can control it (and other pieces of smart home tech) with voice commands, too. The Google Play Store and Chromecast are built in for the complete Android experience. Naturally, you'll find the likes of Netflix, YouTube, BBC iPlayer and Amazon Video apps installed from the start.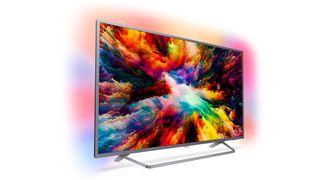 Philips 50PUS7303 Ambilight TV | £700 £479 at Amazon
Seeing as this is a 'Deal of the Day' at Amazon you only have until midnight to claim this discounted price. It's worth noting that Amazon usually only has a certain allocation of discounted stock available, so if these sell out you might see the price shoot back up before midnight. So don't wait around too long!
View Deal
Ambilight TVs are very popular nowadays, especially when we see them this cheap. For more Ambilight model highlights and many other TV offers of all sizes too, be sure to check out our regular cheap TV deals page.
The Amazon Spring Sale is packed with offers in multiple categories with smart home tech, TVs, laptops, gadgets and so much more included. It's a nice little warm up for Amazon Prime Day 2019 for sure. Check out the full sale via the link below. We've also rounded up some of our other favourite deals.