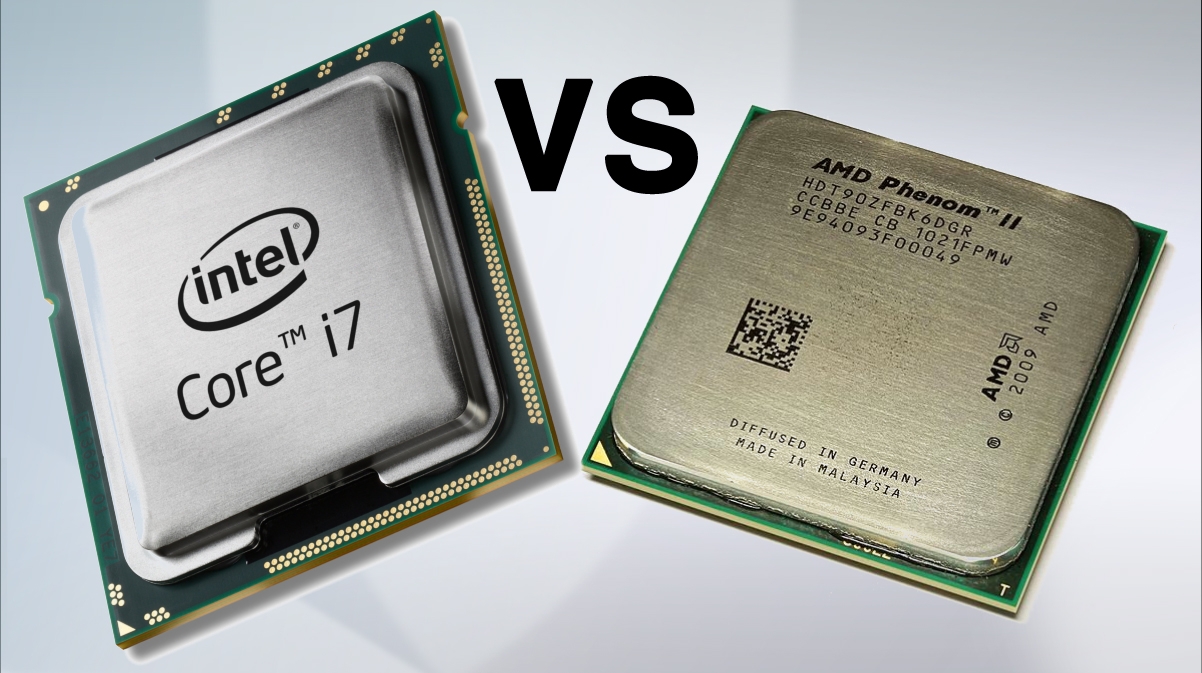 If you're building a gaming PC, truthfully you should be using a discrete graphics card, or GPU (graphics processing unit), rather than relying on a CPU's integrated graphics to run games as demanding as Middle Earth: Shadow of War.
Still, it's possible to run less graphically intense games on an integrated GPU if your processor has one. In this area, AMD is the clear winner, thanks to the release of the Ryzen 5 2400G that packs powerful discrete Vega graphics that outperforms Intel's onboard graphic technology by leaps and bounds. 
Yet, as we mentioned before, Intel has officially started shipping its high-end H-series mobile CPU chips with AMD graphics on board. In turn, this means that hardier laptops powered by Intel can now be thinner and their accompanying silicon footprints will be over 50% smaller, according to Intel client computing group vice president Christopher Walker.
All of this is accomplished using Embedded Multi-Die Interconnect Bridge (EMIB) technology, along with a newly contrived framework that enables power sharing between Intel's first-party processors and third-party graphics chips with dedicated graphics memory. Even so, it's too early to tell whether this is a better solution than the purebred AMD notebooks slated for the end of this year.
Intel might be aiming to shake things up though as it has announced that it's planning on releasing a GPU aimed at gamers by 2020. And, if we could see Intel putting some of that effort into improving integrated graphics.
Still, if all you're looking to do is play League of Legends at modest settings or relive your childhood with a hard drive full of emulators (it's okay, we won't tell), the latest Intel Kaby Lake, Coffee Lake or AMD A-Series APU processors for desktops will likely fare just as well as any forthcoming portable graphics solution.
On the high-end, especially in cases where you don't need to worry about on-board graphics, Intel's processors are typically on top – its Core i9-9900K handily beats out the workstation-class Ryzen Threadripper 2970WX for less than half the price. 
AMD typically provides better multi-threading performance, as a result of higher core and thread counts. Ryzen CPUs also offer more PCIe lanes, which come in handy if you want multiple NVMe SSDs alongside  SLI and CrossFire multi-GPU performance.
While there is no clear winner in the graphics department, survey says AMD is the better option for integrated graphics, while hardcore gamers who don't mind shelling out the extra cash for a GPU will find that Intel is better for gaming alone – although with Ryzen 2nd Generation AMD is closing that gap. Meanwhile, AMD is superior for carrying out numerous tasks at once.