Summer is just around the corner, and if you're looking to get in shape, a fitness tracker can be the perfect companion to help you. Lucky for you, Amazon has the best-selling Fitbit Alta on sale for only $84.99. That's the best price we've found for the top-rated activity tracker.
The Fitbit Alta is made for everyday wear, with an ultra-slim and lightweight design. The Alta tracks activities such as steps, distance, and other exercises, and will even give you friendly reminders to stretch your legs and start moving. The water-resistant Fitbit also tracks calories burned and records your sleep to provide you with helpful insights.
Once you download the Fitbit app, you can track all of your activity on your smartphone or computer and follow progress you've made. You can also get personalized workout videos, and log your exercises to help you meet your fitness goals. The Alta has an impressive battery life of up to five days, and offers basic smartwatch features such as call, text and calendar notifications.
If you want a fitness tracker that also offers heart rate monitoring, you might be interested in the Fitbit Alta HR. The Alta HR has all the features of the Fitbit Alta, but continuously tracks your heart rate, and has a slightly longer battery life. The Fitbit Charge 2 is more advanced than the Alta HR and not only monitors heart rate but also includes GPS technology and features a larger display screen. Both activity trackers are on sale at Amazon.
Fitbit deals: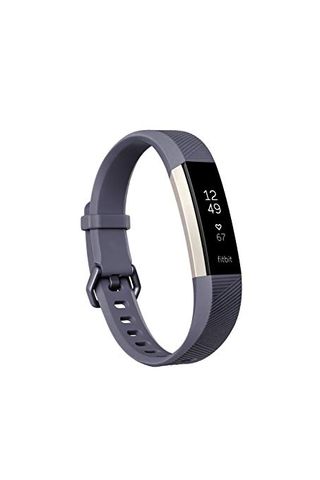 Fitbit Alta HR $129.95 $95.94 at Amazon
Get the Fitbit Alta HR on sale at Amazon for $95.94. The ultra-slim fitness tracker continuously tracks your heart rate, activities, and calories burned, and has a battery life of up to seven days.  View Deal
If you're interested in other Fitbit discounts you can find the best cheap Fitbit sale prices and deals that are currently available.
If you're interested in the Fitbit Versa we have the cheapest Fitbit Versa prices and deals that are going on.
You can also learn more about the above fitness trackers by checking out our Fitbit Alta review, Fitbit Alta HR review and Fitbit Charge 2 review.