Virgin Mobile had one of the best deals on SIM only contracts we'd seen in a long time over Black Friday, so we were obviously quite sad when it finally came to an end. But luckily, the start of December seems to have signalled the return of Virgin's great SIM only deals – especially if you need lots of data.
Virgin is offering a few festive SIMO deals but the one that really stopped us in our tracks is the 30GB of data package for just £16 a month. That is incredibly cheap for that much data and we're going to tell you now that no other major network can match that price.
If you don't want to spend quite as much as that then don't fear because Virgin has also doubled the data on its 3GB tariff, now giving you 6GB of data for £10 a month. Maybe you didn't feel like 30GB was enough? Well for the streaming and surfing fanatics out there it also has an unlimited data plan for just £25 a month, another unbeatable deal. If any of these deals take your fancy you will want to act fast, as they all end on December 19.
You can see all of these deals below or if none of them quite match what you're looking for try our best SIM only deals page to find your perfect deal.

Virgin Mobile's 30GB of data SIM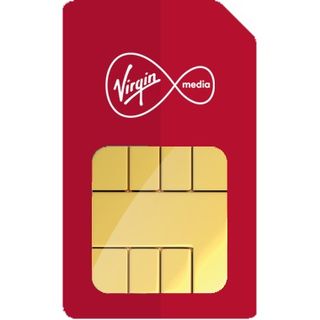 Virgin Mobile SIMO with 10GB 30GB of data | 5000 minutes | Unlimited texts | £16 per month
£16 a month really is a great price when you consider just how much data you're getting. 30GB should be more than plenty and not to mention it's been raised from 10GB – that's triple the data for the price!
Deal must end on December 19
View Deal