It really does feel like the end of an era as we watch the counter on remaining iPhone SE deals slowly tick down. Released three years ago now, the iPhone SE doesn't seem like it will be around much longer. 
Officially removed from the Apple store, not available from most major retailers any longer and the remaining deals dwindling away – fans of this budget device might need to start looking elsewhere for their budget fix.
So what can fans of Apple's affordable device do? With deals disappearing and prices rising, we have listed the best alternative options to battle the loss of the once (and still) brilliant iPhone SE. You can find these alternatives down below or to just see the best options no matter the device, head to our mobile phone deals page.
Heart set on Apple? Compare the best iPhone deals on our dedicated page
1. A different budget iPhone – iPhone 6S and 7 deals
2. Our favourite budget device – Moto G6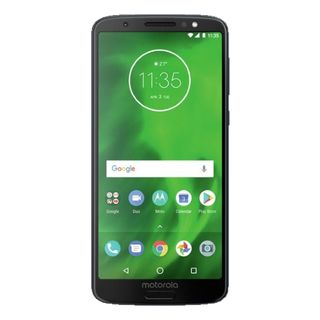 Motorola Moto G6 | SIM-free | £169.95
The only SIM-free option on this list but with good reason. The Moto G6 is by far our favourite budget device mainly because of that jaw-dropping price. Phones under £200 these days are rare, so the fact that Moto G6 deals are so cheap makes it a budget phone to look out for. Pair this with a cheap SIM only deal and you've got yourself an affordable phone plan to beat all others.
View Deal
3. Save money secondhand – iPhone refurb deals
4. Switch to the competiion – Samsung on a budget
5. Hold out for the iPhone SE 2
If you know in your heart that what you really want is an iPhone SE then you have two options. You can either take a gander through our iPhone SE deals guide and see if you can find a deal that works for you. 
Or you can hold out for the iPhone SE 2 and keep an eye out for any developments. The next Apple launch will be in September and there is a chance (lots of emphasis on chance here) that Apple will finally announce the launch of the second version of the SE.
But don't hold your breath. John McCann, TechRadar's Senior Phones Editor, says: "With the introduction of the XR, it seems the SE no longer has a place. However, Apple did surprise us a little with the launch of the new iPad Mini the other week, so we can't rule out the SE 2 entirely…but it's not looking likely."