Lekkasjene rundt Samsungs nye S10-serie kommer tett om dagen, og nå har vi fått tak i bilder av alle de tre telefonene som skal slippes om rundt en måned. Samtidig hevdes det også at de skal få navnene Galaxy S10E, Galaxy S10 og Galaxy S10+.
Bildene stammer fra den kjente tipseren Evan Blass, så vi kan være ganske trygge på at de er ekte.
Dessverre skjuler dekslene mye av selve designet til telefonene, men vi kan se de horisontalt plasserte kameraene på baksiden, og det kommer tydelig frem at S10E har to kameraer mens de to toppmodellene har tre hver.
Det kommer også tydelig frem av bildene at forsiden av telefonene er utstyrt med et kamerahull til frontkameraet øverst til høyre. Hvis du ser nøye etter ser du også at Galaxy S10+ har et større kamerahull, og det kan tyde på at den modellen vil ha et dobbel frontkamera.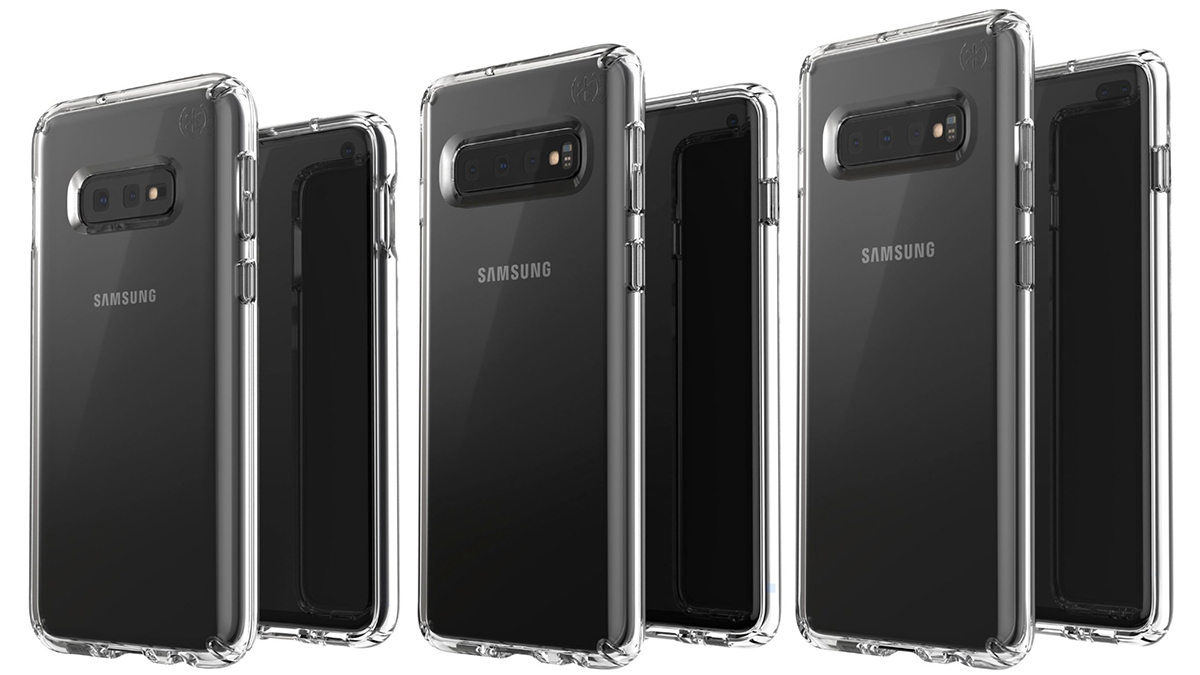 Fra venstre til høyre ser vi altså Galaxy S10E, Galaxy S10 og Galaxy S10+. Som vi har meldt om tidligere har Samsung sendt ut presseinvitasjoner til et Unpacked-arrangement 20. februar i San Francisco, og vi regner med at alt om de nye telefonene skal avsløres da.
Bilder ser også ut til å bekrefte at disse telefonene får fingeravtrykkleser i skjermen, og ikke på baksiden slik de har hatt før. På innsiden forventer vi å få Exynos 9820 eller Snapdragon 855-brikker, og vi kan dermed regne med at de vil slå fjorårets Galaxy-modeller med god margin når det kommer til ytelse.
Etter at så mye informasjon har lekket om de nye telefonene på forhånd, er det ikke mye igjen som Samsung kan overraske oss med 20. februar. Kanskje får vi imidlertid også se den lenge ryktede brettbare Galaxy-telefonen – det er bare å krysse fingrene.