Let's face it, if you're a PC gamer, there are too many games to play and not enough money in our wallets to buy everything that catches your eye. That is, unless you manage to catch the right discounts in the Steam Sale.
The Steam marketplace has a massive library of PC titles and, like a lot of other online retailers, runs ongoing sales and deals on countless games throughout the year. The biggest savings, however, are to be had in Steam's seasonal sales.
We've come to the end of the Steam Winter Sale 2018, which ran from December 20 to January 3 on the Steam Store. As per, we saw a wide array of discounts across the PC platform's library of titles, on everything from indie darlings to AAA tent poles.
While there are always a smattering of 20-40% price cuts, you'll also find a good number of half-price or 75% on certain games and franchises, while 90% savings aren't unheard of either – and are often the best ways to get your hands on a lot of add-on or DLC content bundled in for no extra cost.
We're likely to see a Spring Sale in a few months time, alongside smaller price cuts and savings in the interim. In the meantime, this guide will run you through how to get the best out of the Steam Sales throughout the year.
How to get the best deals in the Steam Sales
Whichever way you approach a particular Steam Sale, you're guaranteed to have the chance to pick up some top gaming titles at great prices.
Finding bargains isn't too difficult, but there are a few techniques and tricks that are worth using if you want to get the most out of the sales.
Use your Steam Wishlist: Fill it up with all the games you're interested in picking up, and you'll be alerted the moment they go on sale, and how much they've been discounted by.
Bundles are great: Publishers often pull their titles together in sale mega-packs, ramping up the savings to even greater heights. If there's a suite of titles from a publisher like Square Enix or Activision that you've never played before, this is the best – and cheapest – way to bag them all at once. As you'd imagine, the value diminishes if you've already got a few bundled titles in your library.
Highlighted deals are where the real savings are: The majority of the Steam store back-catalogue will get some sort of price cut, but it's the 'Highlighted' deals (the ones promoted on the Steam front splash page) that tend to be more heavily discounted. These are the ones where you may fall into impulse-buy territory. Which leads us on to our next tip…
Only buy what you'll actually play right away: Once those 75% off signs start floating around, you're going to want to break open the piggy-bank. But the Steam Sales of yesteryear have proved that our desire for overflowing game libraries leaves us with more titles than we could ever humanly play. Save some cash, and only grab the ones you're really going to play – keep in mind that if you wait a while, the games will almost certainly get cheaper as they get older.
Use this browser extension: Want to make sure you're getting a good deal? Use the Enhanced Steam browser extension. This gives you a historical look at the price of all Steam games, letting you see just how many pennies have been saved.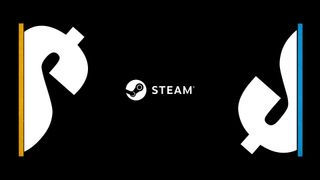 The best Steam Sale deals of days gone by
Gone but not forgotten, here's our collection of all the best deals we've seen previously. Use them as a point of reference for what you should be expecting – or, you know, lament the ones that got away.
Borderlands: The Handsome Collection: This Borderlands bundle packed in a huge amount of content for an almost unheard-of 94% discount. Sure, some of that content was filler – costume packs, small add-on quests and the like, alongside larger expansions and the full Borderlands 2 and Pre-Sequel games – but boy did you get your money's worth.
Tomb Raider franchise: The iconic explorer has seen a huge transformation since her debut outing in '96, moving from polygonal poster-girl to complex, conflicted heroine. And with 70-90% discounts across the entire platforming series, this was the perfect time to join her on that journey…
Left 4 Dead 2: Valve's cooperative zombie shooter Left 4 Dead 2 pits four survivors against the undead horde, and has an absolute blast doing it. With procedurally-altered campaigns, too, the game is smart enough to vary the challenge depending on how (and how well) you play. And at 90% off RRP, it was basically free…
Shadow of Mordor bundle: Perhaps the definitive Lord of the Rings video game, Middle-earth: Shadow of Mordor was lauded on release for its stellar combat, open-world action, and an intelligent Nemesis system that. If 50 Game of the Year awards weren't enough to convince you, a hefty 70% discount on the Shadow of Mordor/Shadow of War bundle certainly should have been.
The Witcher 3: Inarguably the game of 2015, The Witcher 3 is also now widely considered the best RPG of all time. A sprawling dark fantasy epic, it's a beautiful game, and one that's a great showpiece for your souped-up gaming PC too.
And, with the Game of the Year Edition being heavily discounted in the Steam Summer Sale, it was a fantastic way to jump into this monumental game, and get all of its DLC at a discount too.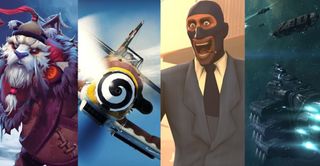 What games will be in the Steam Sales?
First off, you shouldn't expect brand-new games to get the really steep discounts that have become synonymous with the Steam sales. You may see a 5%, or even 10% discount on games that have been recent big hits, but if they're still new enough to be spinning money without needing a price cut, don't expect that to change now that the sale is here.
But, with the exception of the newer titles, pretty much the entire store receives a 25% discount, if not higher, with a select few seeing a massive 90% off the list price. While the store now highlights what Valve considers the best deals, it's worth noting that flash and community sales are no longer in the mix, so feel free to pick a title on sale when you like – its discounted price will stand for the duration of the sale.
Of course, there are other gaming stores out there, and it's worth checking their wares too, to see if you can't bag an even bigger bargain elsewhere. GOG.com is a great place to start, and if you're platform-agnostic and looking for multi-platform titles, keep an eye on the PlayStation Plus and Xbox Live Deals with Gold offers, too.