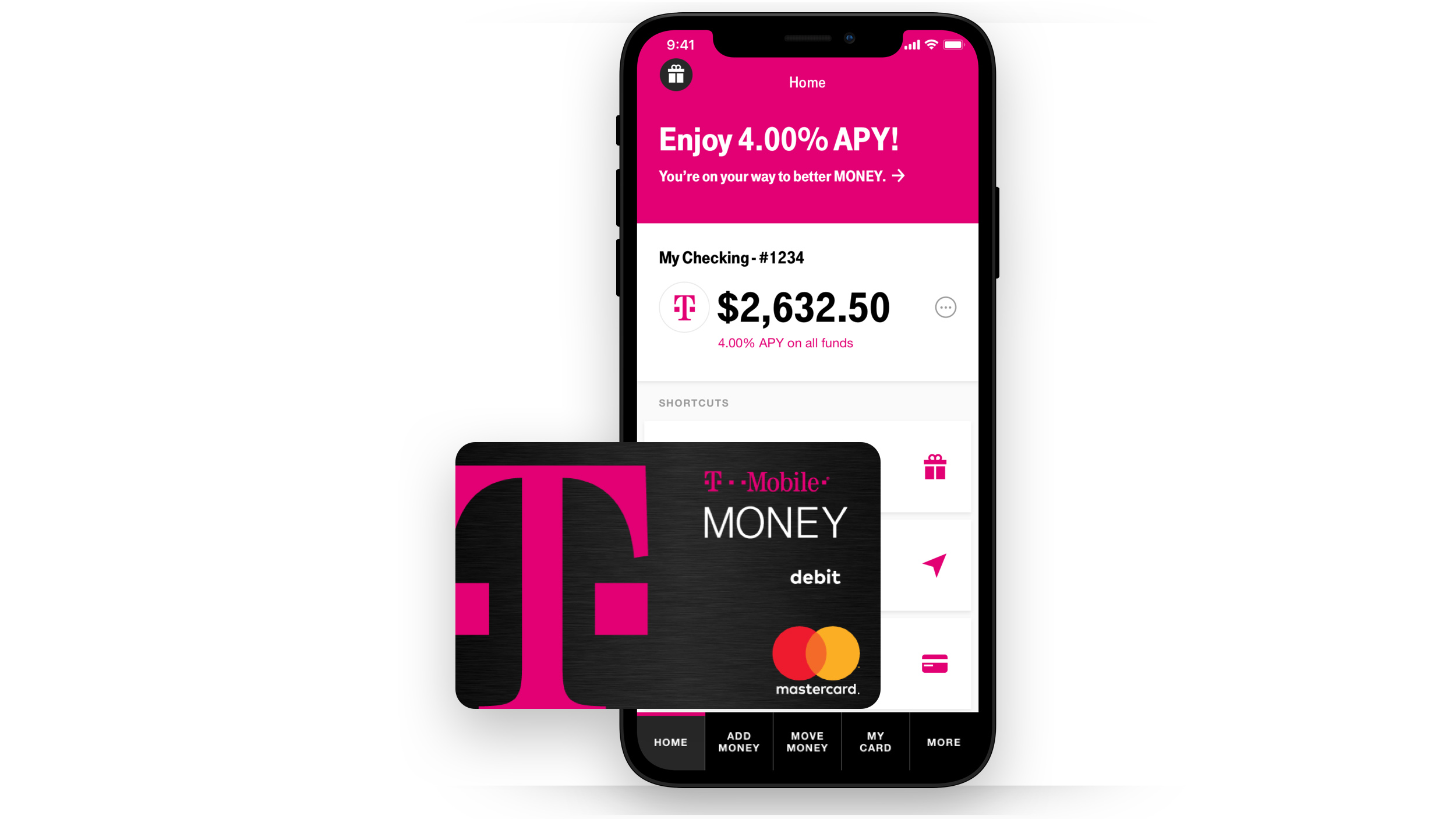 Shortly after Cyber Monday, T-Mobile quietly unveiled the website for its mobile banking service. Yes, that's right, the self-described "Un-Carrier" can store and lend you money – and you'll get bonus benefits if you're already signed up with T-Mobile.
The service, called T-Mobile Money, works like a traditional bank since it's backed by one: BankMobile, a division of Customers Bank. That grants T-Money subscribers physical access points through the about 55,000 AllPoint ATMs around the world.
T-Mobile Money is promising reduced overhead, like zero account or maintenance fees, nor are subscribers required to have a minimum balance. They also promise 1% APY on all balances.
If you're a T-Mobile subscriber, you can get up to 4% APY so long as your checking account balances are at or below $3,000 and deposit at least $200 per month. Either way, only those with US addresses can sign up – at least for now.
Unfortunately, the digital-only service has caveats, including the inability to simply deposit cash into their accounts. You'll have to get a money order or cashier's check and use the mobile deposit feature or simply deposit cash into another bank and transfer it over to your T-Mobile Money account, per to 9to5Google.
Further, T-Mobile Money is really just putting the telecom's name on an existing BankMobile product, as Android Police points out. Unless you're already a T-Mobile subscriber, there's not too good a reason to switch over.
The T-Mobile Money website was quietly launched today without any fanfare from the company, and it was discovered when support for the mobile banking service was added to Google Pay, according to 9to5Google. It's also supported by Samsung Pay.