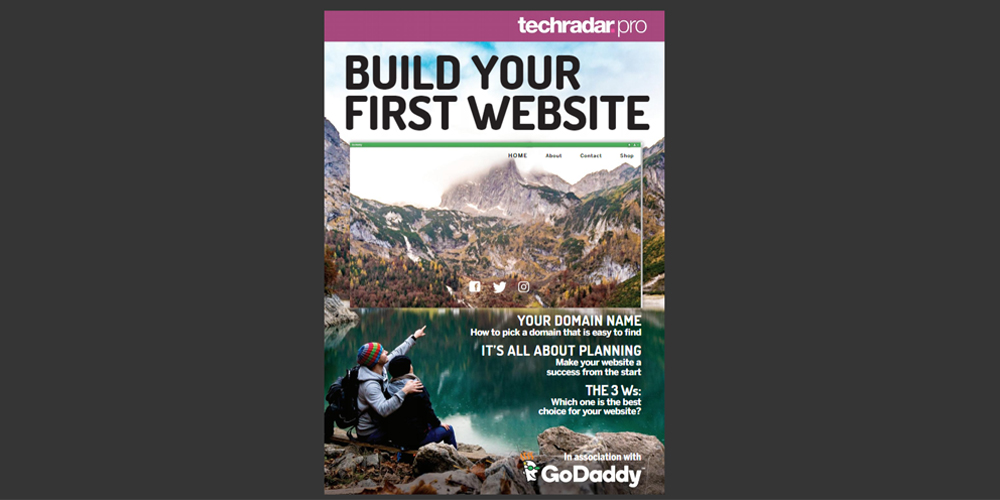 Future PLC, the publisher of TechRadar Pro, has joined up with GoDaddy to provide you with an eBook guide of how to BUILD YOUR FIRST WEBSITE. Now it might sound like something anybody can do, but this guide will give you exclusive tricks and tips that most web-hosting sites simply do not share – and it'll save you many YouTube-surfing hours watching videos that don't have the necessarily depth you're after.
Read on to find out about:
·       How to plan your website
·       How to choose a domain name for your website
·       What type of website do you want to build?
·       The three Ws: Web hosting, WordPress or Website builder?
·       Let's create a website one step at a time
·       The reasons why it's crucial to keep your website regularly updated
·       Why social media and newsletters are vital for your website's success
·       The 'lazy' option: Should you let a third-party outfit manage your website?
·       20 ways to promote your website
We hope you find it informative and useful – and look out for our other eBook guide, in association with GoDaddy, '100 ways to improve your website', which reveals web secrets in SEO and how to optimise the performance of your website, among other insights.
For more information on GoDaddy web-hosting, please see here.