Our best smartphones list has witnessed some huge updates in recent months, welcoming the likes of the Huawei Mate 20 Pro, OnePlus 6T and iPhone XR into its illustrious company.
So, as we look to close out 2018, what are the 15 best smartphones available right now? Read on to find out.
We know that it's not all about the high-cost, super spec phones all the time so we've made you a handy list of all the top smartphones that you can get on the market right now, assessing what really matters to you, the buyer.
We test these phones rigorously, making sure that we check every angle and feature – but most importantly, considering whether they've got a decent battery, great screen, strong design and a cracking camera.
On top of that, they can't be too exorbitant in price either – not everyone wants or can afford a supercar of a handset, so we've made sure there are plenty of options for you there.
If you do want to focus on the cheaper side of things, then check out our list of the best budget phones of 2018 for some great ideas.
Still here? Still thinking about which phone to go for? Don't worry… there are 15 excellent options to choose from.
Image 1 of 4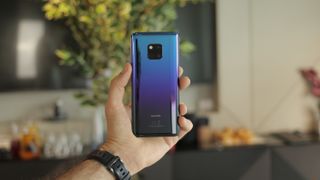 Image 2 of 4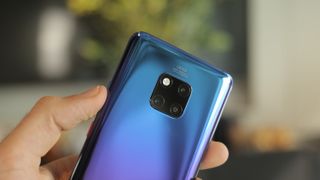 Image 3 of 4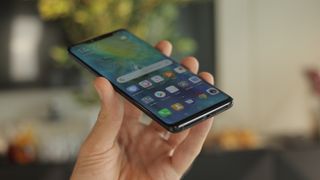 Image 4 of 4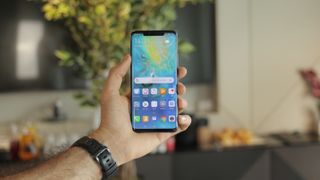 1. Huawei Mate 20 Pro
The best Android phone around
Release date: November 2018 | Weight: 189g | Dimensions: 157.8 x 72.3 x 8.6mm | OS: Android 9 | Screen size: 6.39-inch | Resolution: 1440 x 3120 | CPU: Kirin 980 | RAM: 8GB | Storage: 256GB | Battery: 4200mAh | Rear camera: 40MP + 20MP + 8MP | Front camera: 24MP
In-screen fingerprint scanner
Great triple cameras
The UI needs refinement
High price
The Huawei Mate 20 Pro is the best phone from the Chinese firm to date, offering up a heady mix of design, power and performance with a few party pieces thrown in too.
It builds on the excellent P20 and P20 Pro, offering up even more screen, enhanced triple rear cameras and an in-display fingerprint scanner.
Screen: The Mate 20 Pro packs a huge 6.39-inch display giving you a huge amount of space for gaming and movies, and its QHD resolution and HDR10 support ensures everything looks great. There is a wide notch at the top of the display though.
Battery life: You'll get great battery life from the Mate 20 Pro, and we regularly achieved a day and a half of usage from a single charge during our review time with the handset.
Camera: The Mate 20 Pro comes with three cameras on the rear, nabbing the excellent 40MP wide-angle and 8MP telephoto lenses from the P20 Pro – but the third sensor is new. It's an ultra-wide 16MP snapper allowing you to cram even more of your surroundings into each shot.
Mini verdict: The Mate 20 Pro is a full-featured phone for a full-featured price – it even has a few tricks you won't see elsewhere, and more powerful specs than most of its competitors.
Read more: Huawei Mate 20 Pro review