Samsung's Galaxy S8 took the smartphone world by storm with its sleek new look and powerhouse specs, so here's your chance to figure out what all the fuss is about without blowing up your wallet.
If you're keen on the slickness of the Galaxy S8 but need something slightly bigger, check out our Samsung Galaxy S8 Plus plans here, or check out our Galaxy Note 8 plans if even that isn't enough phone for you.
On this page you'll find the best overall value, best budget option and best big data contract across the major carriers, as well as each of these carriers best plan, so read on for some sweet savings.
If you've already found a neat plan and just need the handset, compare prices for the Samsung Galaxy S8 over at our sister site Getprice.
See also: Galaxy S8 review | Galaxy S9 deals | Galaxy S9 Plus deals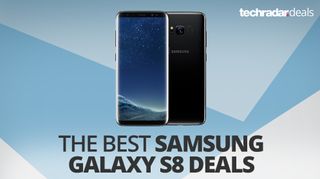 The best Galaxy S8 plans