To celebrate the launch of the new Nokia 7.1, an Android One device, Nokia fans, bloggers and Instagrammers were invited to kick back, mingle and get competitive in the heart of London. From Santa hats to Christmas crackers, tech to be tried and prizes to be won; festivities were everywhere. As for the icing on the cake – the Google Assistant relay race shone a light on just how far voice assistants have come.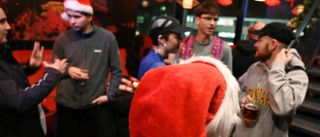 With the new Nokia 7.1 incredible build quality is combined with a pin sharp HDR screen and a flagship dual-camera, it's a smartphone that makes every moment count.
Its metal frame is easy to grip and the phone feels super premium, thanks to sleek glass around the back. This doesn't just look rich, it also makes sure you get great reception too. As for the front: it's all screen – better than Full HD resolution and beautifully bright, vibrant and crisp. 
Fire up your favourite shows on Google Play Movies or Netflix and it'll feel like you're part of the action. And with a headphone jack in tow for added convenience, you can plug in your favourite cans to get immersive sound – no dongle required.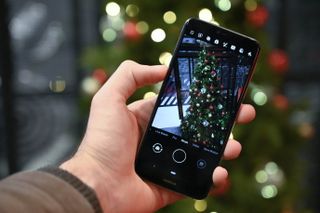 We can't talk about the Nokia 7.1 without bringing up its exceptionally smart dual camera. It detects depth, adding artistic background blur to shots and pulling focus on your subject. The bothie feature captures both front and rear photos or videos simultaneously, so you can get everybody in on the action. As for video, it shoots up to 4K resolution, meaning it grabs loads of detail and looks sharp when played back on a phone, or a 4K TV.
Let's talk about the Google Assistant for a minute – who knew voice searching could be so very smart, and seasonal! "How old is Santa?", "How many days until Christmas?" "Where's Lapland?" – you ask, Assistant answers. 
Helpful in any situation, it played an instrumental part in the Nokia 7.1 relay race which took place mid-nibbles and Christmas cracker cracking. One team had to go it alone, another team had the Google Assistant in hand – and while the winners bagged a bunch of treats, no prizes for guessing which team won (the Google Assistant team, of course!).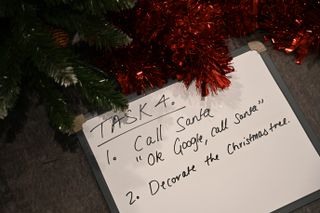 Meanwhile, Android One is the gift that keeps on giving. With three years of guaranteed security updates and two years of Android software updates; this is the kind of future proofing you'd expect on a £600 phone, but the Nokia 7.1 costs less than half that price!
You know what else is excellent about Nokia's new smartphone? It packs a pure version of Android – no new interfaces to get used to, no limitations and no bloatware – just a genuine, Google designed experience with over 2.5 million apps available through the Play Store, not to mention silky smooth interaction.
So between the phone, the features and the festivities, the Nokia 7.1, which includes the Google Assistant, gives you exceptional value, flagship features, plenty of futureproofing and a fantastic camera – so it can capture your seasonal highlights – this year, next year and the year after that.