You don't need to loose an arm and a leg to get your hands on a quality dry herb vaporizer. In this article , we'll be taking a look at the best dry herb vaporizers under $100.
While many parts of the world have been legalizing marijuana, it's still pretty taboo in others. That being said, there are many people who enjoy using dry herbs and spices for their various benefits. If you're one of those people, you may be wondering what the best dry herb vaporizers under $100 are.
There are a few things you should look for when choosing a dry herb vaporizer. The first is portability. You'll want something that you can easily take with you on the go. The second is battery life. Some vaporizers can only be used for a short time before they need to be recharged. Others can last for hours.
The third thing to consider is the size of the chamber. This is important because it will determine how much herb you can vaporize at one time. Finally, you'll want to think about the price. Vaporizers can range in price from around $30 to over $200.
Now that you know what to look for, let's take a look at some of the best dry herb vaporizers under $100.
Best Dry Herb Vaporizers Under $100
VLeaF GO
Best Pen Style Dry Herb Vaporizer under $100
The VLeaF GO is the best portable on-demand dry herb vape pen out there. It's perfect for those quick vaping sessions or longer, relaxing ones.
With three temperature settings and a replaceable ceramic heater, you're in control of your vaping experience. Plus, the convection heating means your herbs are evenly heated for maximum flavor.
And if you're using a water pipe, no adaptor is needed! So go ahead and enjoy the best vaping experience possible with the VLeaF GO.
Dynavap M 2021 Dry Herb Vaporizer
Best For Design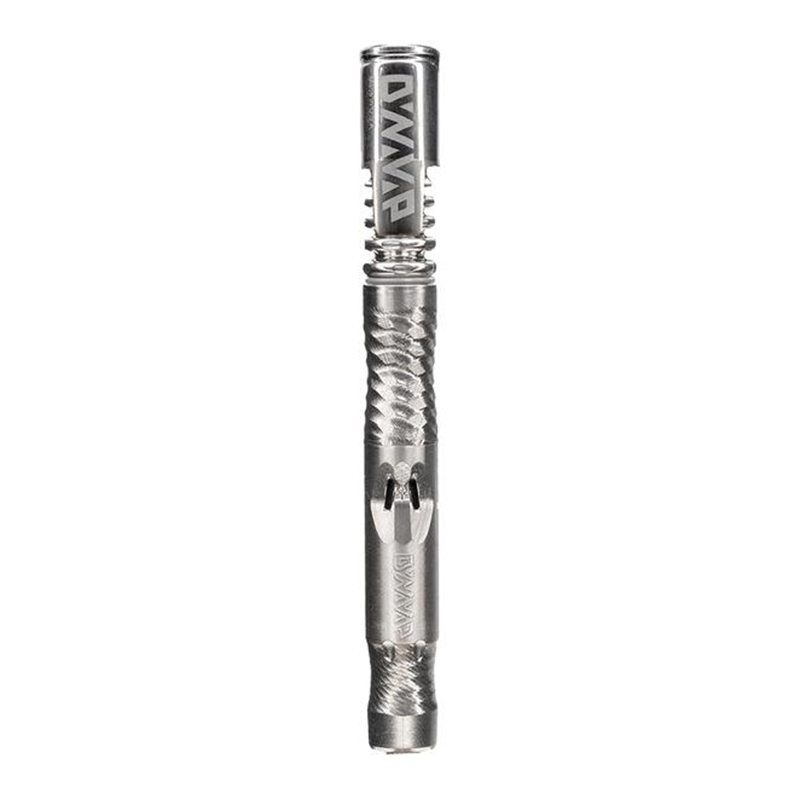 Looking for a portable and compact vaporizer that still packs a punch? The Dynavap M 2021 Dry Herb Vaporizer is just what you need. This little powerhouse is made of medical-grade stainless steel for tasty and dense vapor, and features a practical Septa serrated extraction chamber.
With its enhanced airports and bowl size adjustability, the Dynavap M 2021 is ideal for micro-doses.
Plus, its 10mm tapered mouthpiece and enhanced tactile navigation geometry make it a joy to use. So why wait? Get your Dynavap M 2021 Dry Herb Vaporizer today!
airis Herbva Viva Dry Herb Vaporizer Dry Leaf Vapes
Best Dry Herb Vaporizers Under $100 for battery life
The airis Herbva Viva is a stylish and sophisticated dry herb vaporizer that is perfect for those who enjoy the occasional vape. With precise temperature controls and a food grade ceramic heating chamber, the Herbva Viva provides a quick and efficient way to enjoy your favorite dry herbs.
The 2200mAh battery ensures that you can vaping all day long, and the micro USB charging makes it easy to keep your device charged and ready to use.
The 1-year warranty gives you peace of mind, knowing that your investment is protected.
airis Herbva Nokiva
Best 3in1 Dry Herb Vaporizer Under $100
The airis Herbva NoKiva is the perfect vaporizer for anyone who likes to enjoy their dry herb, wax, or oil in a variety of ways. This convection vaporizer comes with a glass mouthpiece and can be used with all three types of materials.
It also features five temperature settings, so you can find the perfect level of heat for your needs. The ceramic heating chamber heats up quickly and evenly, ensuring that your material is thoroughly vaporized.
The 1000mAh battery provides plenty of power for extended use, making the Herbva X the perfect vaporizer for on-the-go vaping.
DaVinci MIQRO
Best Dry Hetrb Vaporizer under $100 for the features
Are you looking for a dry herb vaporizer that is sleek, sophisticated, and of the highest quality?
Then look no further than the Davinci MIQRO. This amazing vape is crafted from zirconia ceramic, which means it produces some of the purest-tasting vapor you will ever experience.
Plus, with four different temperature settings and swappable batteries, the MIQRO is totally customizable to your vaping needs.
And because it has an adjustable oven size, you can vaporize as much or as little herb as you want – perfect for those who like to economize. So don't miss out on this incredible vaporizer – get your hands on a Davinci MIQRO today!
Lithium 18350 battery is a rechargeable 3.6-3.7V battery commonly used in high-drain devices including flashlights, cameras and other photo equipment, medical and security systems, etc. (source)
Stratus Mini Dry Herb
Best for Size
Looking for a sleek and discreet way to enjoy your dry herbs? Look no further than the Stratus Mini Dry Herb Vape. The world's smallest dry herb vape, the Stratus Mini is perfect for on-the-go vaping.
Whether you're headed to a party or BBQ or just want to be able to vape without drawing attention, this little guy is perfect. It even fits in your suit pocket or clutch!
But don't let its small size fool you – the Stratus Mini packs a serious punch. With a big ceramic chamber and fast heating, this vaporizer delivers great flavor and smooth hits every time. Plus, the three temp settings let you customize your vaping experience. And when you're done, the easy-to-clean chamber means you can just pop it in your purse and go. No muss, no fuss.
XVape Avant
Best Overall Dry Herb Vaporizer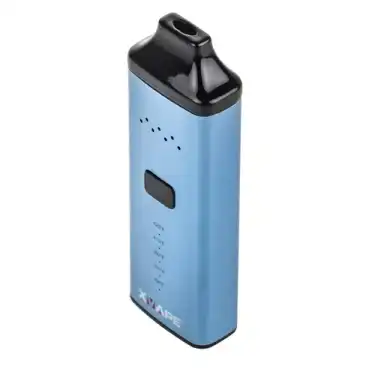 The XVape Avant Dry Herb Vaporizer is the perfect purchase for any vape enthusiast. This small, innovative device features a flat design and magnetic lid that make loading easy as well it's 5 temperature settings ensure you can find one to fit your needs- whether they be high or low potency leaves!
The 1200mAh battery provides hours of usage on just 2 charges (or 4 full tornastras) which means this pen has enough power not only when vaping dry herbs but also oils all packed into its compact body too!.
You'll receive everything needed with your purchase including batts cords , screens cleaning tools etc.
People Also Ask
Is Vaping healthier than Smoking?
Vaping is often considered to be healthier than smoking cigarettes, as there is no combustion involved. This means that there is no smoke inhaled, which eliminates many of the harmful chemicals found in cigarettes.
Vaping does still involve the inhalation of some potentially harmful chemicals, but these are typically found in much lower concentrations than in cigarettes.
What are the benefits of vaping?
Vaping has many potential benefits over smoking, including:
No combustion: This means that there is no smoke inhaled, which eliminates many of the harmful chemicals found in cigarettes.
Lower concentrations of harmful chemicals: Even though vaping still involves the inhalation of some potentially harmful chemicals, these are typically found in much lower concentrations than in cigarettes.
Potential to quit smoking: Vaping can be a helpful tool for people who are trying to quit smoking cigarettes.
Is Dry Herb Vaping Legal?
Dry herb vaping is legal in most countries. In the United States, there are some states where dry herb vaping is not legal, such as Massachusetts and Utah. However, in most states, dry herb vaping is legal.
What is the best temperature for dry herb vaping?
The best temperature for dry herb vaping depends on your personal preferences. Some people prefer to vape at lower temperatures, while others prefer higher temperatures. Experiment with different temperatures to find out what you prefer.
How does vaping work?
Vaping works by heating up a substance and turning it into vapor. The vapor is then inhaled, delivering the substance into the body.
Final Take
So, here you go.. 7 of the best dry herb vaporizers under $100. Who said that you need to spend a lot in order to get a great dry herb vaporizer? Not us!
All of the vaporizers on this list are high-quality, affordable, and sure to please. So whether you're looking for the smallest, most discreet option or the most powerful, there's a vaporizer on this list that's perfect for you.
Happy vaping!
Let us know in the comments below if you have any questions or suggestions for other great dry herb vaporizers under $100.
Checkc More Shopping Lists:
---
Techodom's mission is to bring to the surface the most useful, expert recommendations for things to buy in the vast e-commerce landscape. We try to update the links as often as possible, but please note that deals may expire and all prices may change. Each editorial product is independently selected and reviewed. Techodom may earn a commission if you make a purchase through one of our links.
---