👏 This article was last updated on January 10, 2022 with more stunning products for your money. If you purchase something through a link on this page, we may earn a small share of the revenue without any surcharge to you.
So, you've got some money to spend – for whatever reason – and you are looking for things to buy with 500 dollars or less – the good stuff.
Not that there aren't things out there that are both cool and cheap at the same time and won't cost you an arm and a leg – but we're sure you are feeling generous.
And since you are going to put your hand deep into your pocket, we're sure that you want to buy something that will – at least – make your friends' jaw drop.
Well, we've got your cover.
We've spent literally hundreds of hours online trying to find the best things to buy with 500 dollars or less to include in this guide.
Either you are looking for an expensive gift for your girlfriend (or boyfriend) or you want to show your appreciation to the people who raised you, this guide lists some of the best stuff your hard-earned money can buy.
Enjoy.
😎 Psssst… If you are making second thoughts and you don't want to "push" your hand that deep into your pocket, you might want to check this guide on some fantastic stuff you can purchase that are less than 300 USD.
50 Things To Buy With 500 Dollars (or Less)
All the Products in this list have two things in common. They all cost 500 dollars or less and they are all freaking awesome – depending on the person you are gifting it to.
With the Apple Watch Series 6, you can easily text and take calls right from your wrist.
Those who are health conscious will enjoy its ability to measure your blood oxygen and check your heart rhythm.
Best For: iPhone Lovers and people who have their smartphone always in their backpack and don't answer it. Now, they have no excuses.
---
Avoid the health effects that a sedentary lifestyle can cause when you swap out your desk for the TechOrbits Electric Standing Desk featuring a waterproof, laminated tabletop supported by sturdy power lift legs for easy adjustment.
Best For: Great gift for work out home parents, YouTubers, Gamers, and generally people who spend a lot of time in front of their PC in general.
---
Grill with the best of them on this Blackstone 4 Burner Gas Grill that boasts a rear grease management system for easy cleanup and a push-button ignition that starts the grill in an instant.
Best For: Dads and people who love outdoor cooking.
---
Keep yourself nice and cool even in homes without central air by choosing the Portable Electric Air Conditioner.
It features a sleek, lightweight body perfect for any room in the house and three operating modes to cool the space just how you like it.
Best For: If you have a friend that doesn't have an air conditioning unit installed on his house, this is a great gift.
---
Skip the razor burn when you remove hair with the BoSidin Permanent Hair Removal instead.
It is safe for use in all areas where hair grows, including facial hair, bikini area, and legs.
It uses medical-grade technology to remove hair with each pulse of light.
Best For: Your girlfriend will love you for this.
---
With the Fitbit Sense Advanced Smartwatch, you can keep track of your body's stress levels, oxygen levels, and even your heart health while still enjoying the benefits of a typical exercise watch.
Again, one of the best things to buy for less than 500 dollars.
Best For: Fitness Enthusiasts, Health-conscious people and Techies.
---
Enjoy premium sound without any background noise when you slip the Bose QuietComfort 35 over your ears.
Wireless comfort meets the convenience of Bluetooth to provide the perfect headphones for long periods of wear.
Best For: Gamers, DJ's and musicians.
---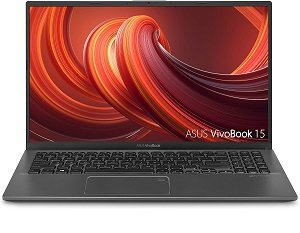 Lightweight, thin and perfect for travel, the ASUS F512JA-AS34 VivoBook is a powerful computer in a small package.
It emphasizes your comfort with an exclusive Ergolift design to support you while you type.
Best For: Business people who travel a lot.
---
Immerse yourself in the world of virtual reality with this Oculus Quest 2 Bundle that brings you all you need to really get yourself in the game right out of the box.
If your boyfriend is a gamer then this is one gift that will surely make him cry from joy.
Best For: Gamers and youngsters.
---
Keep an eye on various parts of your home when you're away by installing the eufyCam Home Security Camera System.
This camera system is designed to capture images in 1080p and boasts a long, 365-day battery life.
Best For: Homeowners and people who feel insecure in their neighborhoods.
Pour drinks with the best of them when you add smoky flair to your cocktails with the Crafthouse by Fortessa.
It uses actual wood smoke to create its rich flavor.
Best For: Bar Owners, Barmen or generally for people who are inspired by living a jet-set lifestyle.
---
When you need two monitors on your laptop, look no further than the Trio Portable Monitor.
This monitor clips right onto the laptop screen for easy application and provides a 12.5-inch display.
Best For: Gamers, Data analysts and business people.
---
Teach your little ones to get excited about coding with the ClicBot Coding Robot.
This robot comes with advanced intelligence tech that can be made to drive, dance, and more.
Best For: Kids and parents who want the best for their little ones. Its personalities make it a fun companion for kids.
---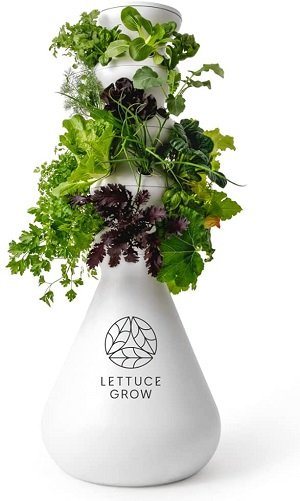 Grow your favorite herbs indoors with the simple Lettuce Grow 24-Plant Hydroponic System.
You can grow lettuce greens, fruits, vegetables, and beyond using its unique hydroponic system that requires no green thumb to succeed.
Best For: Vegans, Vegetarians and Health conscious people.
---
Get in and out of your home more comfortably and easily with the Level Touch.
This smart lock is ultra-small and easy to use, activating the door just by touching your finger to it, using the key card, or taking advantage of the app.
Best For: People who think that keys are so old age, people who lose their keys often and people who hat searching their bag every time to find that god damn key.
---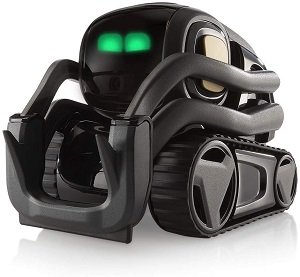 Get your own friendly helper robot with the Vector Robot by Anki, a robot designed to hang out with you and help.
His unique personality and helpful nature are sure to make him an excellent companion.
Best For: This product is perfect for children of 6 – 12 years old.
---
Never be without the power you need when you have the EF ECOFLOW Portable Power Station to power up to 10 devices at a time, making it the perfect bug-out bag item.
Best For: This is will make a great gift for people who love outdoors, camping or living in log cabins.
---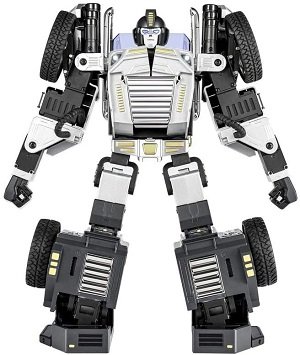 Your kids will get excited about programming when the results of their hard work are shown through the Robosen T9, which comes with three intuitive and simple programming platforms for them to use.
Best For: This robot (reminds me of Megatron) is perfect for little geniuses who are inclined towards programming, computers, and science.
---
Take the day off and let the Neabot Robot Vacuum do all of the vacuuming.
It even cleans up after itself after roaming the floor, thanks to its self-emptying dustbin.
Best For: Great product for homeowners and stay-at-home moms and people who have a bad relationship with manual cleaning.
---
Feel like you're the king of the world (or the CEO of Stark Industries, as it were) when you wear this Gmasking Electronic MK42 Wearable Arc FX Wrist Armor that is designed to be a 1:1 replica of Iron Man's arm.
Best For: Anyone who is love with Iron Man or your buddy who likes to cosplay.
---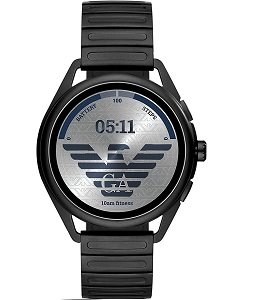 Don't sacrifice your love of sophisticated style just to get a smartwatch when you swap out your usual timepiece for this luxurious Emporio Armani Smartwatch 3.
Great For: Great gift for stylish men.
---
Look sleek and stylish while keeping track of your health and fitness goals wearing this one-of-a-kind Fossil Gen 5 Smartwatch with heart and activity tracking.
Best For: Same as before. Great item for men who want to look their best.
---
Look the part of everyone's favorite superhero when you slip on the Gmasking Electronic Open/Close MK42 Wearable Helmet as the perfect finishing touch to your Iron Man cosplay or Halloween costume.
Best For: That cosplay friend of yours we mentioned earlier.
---
Never miss a minute of the action when you have the OHO Video Sunglasses that are capable of recording anything in front of you in 4k Ultra high definition resolution.
Best For: Extreme sports people.
---
Relive your most adventurous experiences when you capture them on the GoPro HERO8, featuring touch screen controls, 4K ultra HD video capture and a 1080p resolution on the finished products.
Best For: People who love photography, cinematography and outdoors.
---
Never again run out of space when you carry the SAMSUNG T7 Touch Portable SSD 2TB with you.
This product is ultra-safe with its fingerprint password security and can read up to 1,050 mb/s while writing 1,000 mb/s.
Best For: People who own security sensitive data and they want them stored away from their computer.
---
Design, draw and create with the best of them when you use this HUION KAMVAS 22 Graphics Drawing Tablet complete with a battery-free stylus, so you're never limited on what or where you draw.
Best For: Graphic Designers and digital artists.
---
Get the wide-spanning monitors you need to get your work done as efficiently as possible with this gorgeous HP EliteDisplay E223 21.5 Inch IPS LED Backlit Monitor featuring a fully adjustable monitor stand.
Best For: Gamers and traders.
---
Take your racing games to the next level when you ditch the boring game controller for the OpenWheeler GEN3 Racing Wheel Stand instead.
It features a steering wheel, pedals, gear shifter and more to make the experience more realistic.
Best For: Car racing game fans.
---
Never let a speed trap catch you up again when you have the Escort X80 Laser Radar Detector on your side alerting you to police presence and helping you maintain your speed.
Best For: That friend of yours who bought a normal car and transformed it into a jet with four wheels. He will definitely need this product.
The Ecofresh Intelligent Toilet Seat Electric is a smart bidet system that provides the perfect clean every time. It is well-suited to different users with different preferences and comes with features such as instant hot water, a self-cleaning nozzle, a massage function and warm air drying.
Take the GPS Fishing Bait Boat out on the lake with you and find fish quicker than ever before. This RC boat is controlled using the help of the included remote control, which will allow you to control it within a large 500-meter range.
With the PopuleleT1 36 Inch LED Smart Guitar, you can play guitar in a brand new, modern way. This guitar comes with a Bluetooth system that will allow you to play its sound on a Bluetooth-enabled speaker. It comes complete with an anti-slip rubber strip along the bottom.
Create delicious wood-fired pizzas from the comfort of your own home in the CHANGEMOORE Outdoor Pizza Oven. This 12-inch pizza maker uses wood pellet burning to generate the heat that will cook the pizza to smoky perfection every time. Its portable nature makes it easy to move around.
🍕 Related: Top 10 Outdoor Pizza Ovens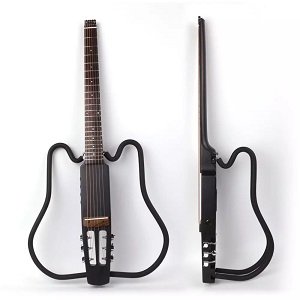 With the Acoustic Headless Foldable Electric Guitar, you can get a practice session no matter where you go. This one-of-a-kind guitar folds in on itself when you are traveling and opens back up to expose the full-length fretboard that gives you easy access to the strings.
Get rid of your body hair once and for all with the Osenyuan T023C IPL Hair Removal Equipment. This tool helps you remove your body hair through the effortless process of a laser epilator that painlessly removes the hair just by moving the wand over the area.
Make bath time an easier process for all involved with the Automatic Smart Dog Dryer. This dog dryer allows you to easily dry off your dog after a bath just by placing him inside of the box where the air will circulate efficiently and leave them feeling soft and dry.
🐶 Related: Best Dog GPS Trackers Under 100 Dollars
Take to the streets in style with the Enduro Ebike Frame Motor Electric Bicycle. This electric bike is capable of going the distance, helping you to get where you're going without as much effort as a typical bike. It is durable and strong enough to take you across various terrains.
Get a good workout at home with the Thinkrider X7 PRO MTB Bike. This high-quality and durable workout bike sits firmly and with stability on the floor and allows you to pedal in place, getting a good workout without having to use the bikes at the gym.
Using the MAXOAK High-Capacity Power Bank, you'll never have to worry about running out of battery power ever again. This portable system keeps all of your small electronics charged up and ready to go and makes a perfect addition to any emergency preparedness kit.
This is a water bottle/glass with a molecular resonance effect that enhances the immunity of the human body. It increases the energy in drinking water thereby improving the human body.
The water inside the bottle is treated and it helps in reducing blood viscosity, increases the contents oxygen of cells, and promotes youthful skin. The bottle is an anti-aging solution and can keep you looking young.
If you have a cat then this can be a perfect companion. The cat treadmill has LED lights that are controlled with a remote and the runway is anti-scratch.
The climbing wheel is powered by batteries that us reliable and can last for hours.
This is a smart electric scooter with a Bluetooth speaker and a companion app that Is available on Android and IOS. It comes with a remote that can be used to control acceleration, moving forward or backward, it can also be used for brakes.
As for speed, it can go 25km/h at the maximum speed and 10km/h at the minimum. It has a unique design and an LED display and LED lights that make it appealing. The scooter has IP X4 waterproof ratings and the 4800mAh battery is detachable.
The Ryzen 7 58007 processor has 8 cores and 16 threads that can be the difference between winning or losing during a gaming session. it is one of the best gaming processors you can buy right now.
The 8 cores reduce latency significantly and the AMD Ryzen 7 5800X is one of the processors competing with Intel-based processors.
This is an audio HiFi tube that delivers a much bigger and focused sound. The tube separates instruments better and it lets you hear each instrument.
Bass on the Acme 845 is great as well as other music components. It is a DIY vacuum tube with 24 months warranty from PSVANE.
The Xbox series X was launched by Microsoft alongside the series S. it is the high-end gaming console by Microsoft at the moment. it has super fast loading times and a huge collection of games from different Xbox generations. The design is cool and it can run 4k games easily without any problems. Although the Xbox wireless controller has been the same the new one brings few features like a share button for taken screenshots. It is one of the most powerful consoles you can buy at the moment and it is competing closely with the PS 5.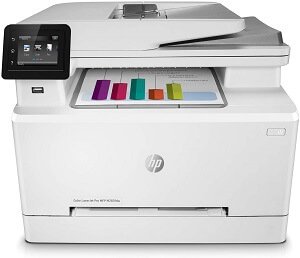 This is a wireless colored printer that has an app that is used to monitor toner levels and scan on the go. It has fast printing speed with an LCD touch screen that is used to control the printer.
The printer supports a wide range of paper sizes and also prevents any type of malware attack.
This is a large studio box with LED lights that are dimmable. It is used for portrait photography and products shoots. The lights can be controlled and the lightbox also comes with three different backdrops.
Assembling the box is easy and it can be moved around easily because the equipment is detachable. It can be an ideal gear for a portrait photographer.
This is a top-of-line long-range radar detector that comes with a built-in GPS that can be used to mark geographical points. The gadget will notify you of speed zones, construction zones, and other traffic issues. It has a voice notification that lets the user know the radar it's detecting. The Uniden R7 comes with dual antennas and directional arrows. It also has advanced false alert filtering for the highest level of protection against speed tickets.
The Cayin N3 Pro is a fully balanced dual timbre music player with vacuum tubes. It has dual operation modes that let it deliver High fidelity audio.
The Cayin N3 Pro has Bluetooth and some flexible audio outputs for external connectivity. The design is great and it can be easily carried around.
---
Feewwww… That was huge..
Getting an expensive gift for someone you love – or even for yourself (I mean, you've probably busting your ass all year along to pay the bills – why not treating yourself with a cool – and expensive gift) is always stressful.
Not to mention all the research you need to do in order to find the perfect one.
So, if this shopping recommendations guide, inspired you on where to spend these 500 dollars, feel free to share it or leave a nice comment below.
At least we will know that we did a good job of researching the best things to buy with 500 dollars or less.
---